Contact Me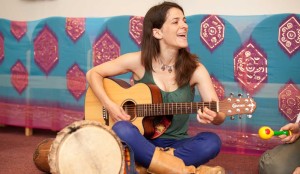 It's nice to put a face to a name — so that's me, Ruth, in the picture!
If you'd like to to know anything more about the classes, or if there is anything else I can help you with, then please fill in the form below. Or call/ text me on 07761100793 I will get back to you within a day… Every now and then, the form below doesn't work so if I haven't got back to you in a day, do please call
Mish Mash offers a Free Trial Class
STOP PRESS: Classes are full for this term, but next term (After Easter- July) opens for booking from 23rd March at 8am. Join the waiting list to get the booking email in your inbox on the day.   join the waiting list HERE    Joining the waiting list also means you receive a free download of one of the Mish Mash CDs, to keep you playing and singing until you start in the class.
Any questions? Need to know more? Just email me, or give me a call.
NB I will never share your details with anyone else!
Contact information
9 Pinewood Close, St Albans, AL4 0DS