Drumming workshops
Welcome to Mish Mash Music Workshops: Drumming, percussion and hands-on music making for all.
Schools  Early Years   Cubs and Brownies etc   Parties & Events FAQ  Contact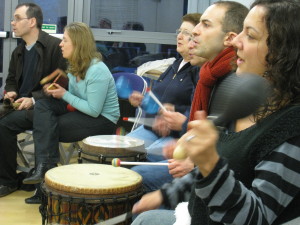 Based in St Albans, Hertfordshire,  Founded by Ruth Cohen-Rose in 2003, Mish Mash Music brings the inspiration and the fun of making music together to groups of all ages and sizes, from schools, youth groups, beavers, rainbows, cubs and brownies, charity events, festivals, fetes and parties.
We arrive at your venue with a wonderful assortment of colourful drums and percussion.  Within a few minutes, we are making fantastic rhythms and are transported your guests into an all encompassing musical experience…Even if your participants have never played before.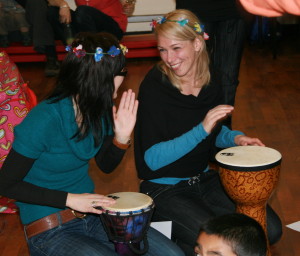 Ruth is a complete inspiration in the way she engages children with music, she has such energy and passion, we were captivated by her rhythm and style.  The children talked for weeks about the party Ruth and we all shared the thrill of achieving new things together. Thanks Ruth for our party with its own unique beat!"    Niki K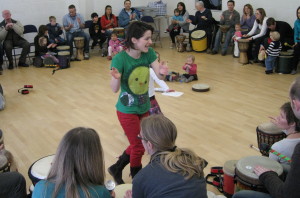 This site is in progress, as I am transferring my pages across from an old site, so please excuse any "holes" you find. And do contact me, if there is anything you need to know.
Click the links below to find out more about how my rhythms sessions could work for you