Early years sessions for parties and community events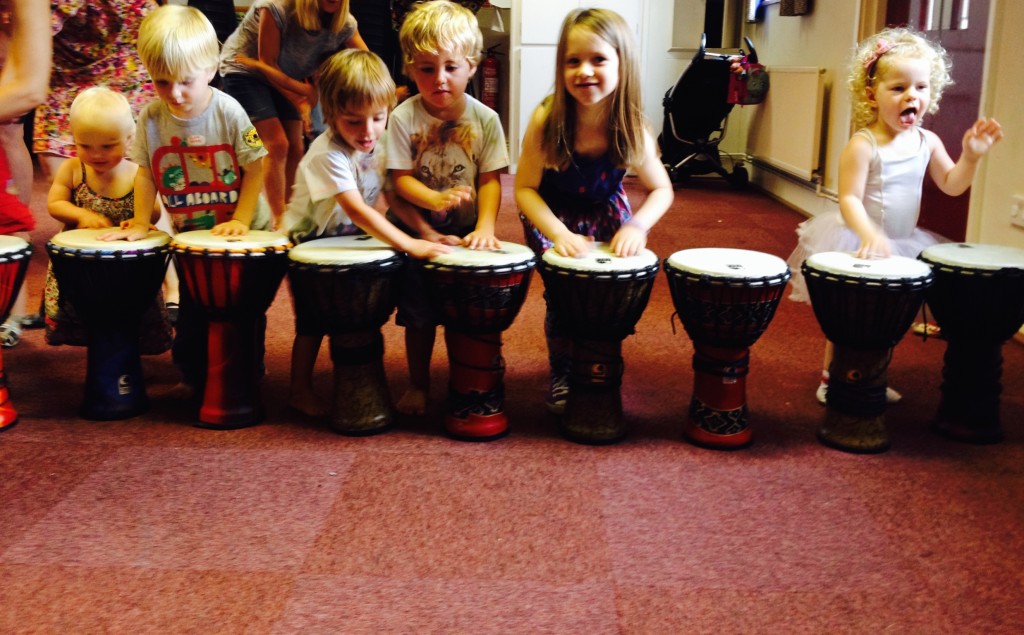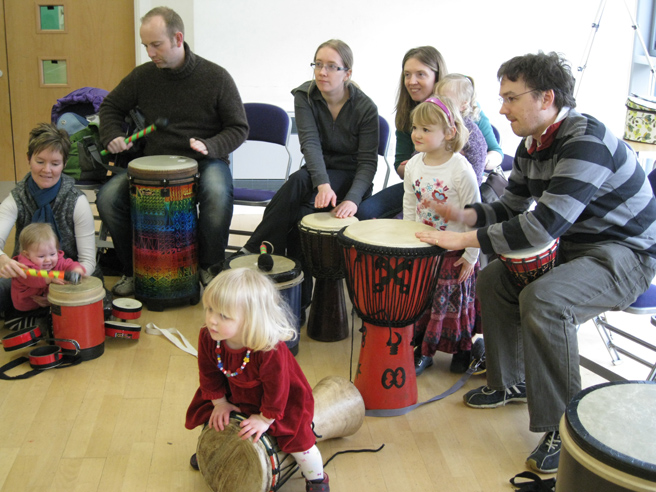 Mish Mash Music has provided family hands on  sessions at Rhythms of the World for the past 3 years, and also worked at several other local festivals, and the Tribal Earth music camp providing sessions for babies, preschoolers and their families.
Parents of very young children enjoy the sessions as much as their kids: A huge host of percussion and african drums, games, songs and stories, and a chance to groove together. it's all about fun, community and participation.
Ruth is very experienced in  working with younger ones and their families, as she also runs weekly sessions jamming and drumming with under 4s in St Albans, and has built a reputation for sessions with little ones that are creative, relaxed and inspiring.
Sessions in your nursery
As well as regular music sessions held in your nursery Mish Mash can offer special drumming workshops for your nursery with African drums for each child to play, exciting songs to learn, and lots of laughter and energy, as well as fun and supportive staff training sessions helping you develop best practice for using music in your nursery.
"Ruth came to run a music INSET for our staff team on a cold, winter, January morning. She was like a ray of sunshine – inspirational and full of energy!
The staff all commented on how the songs and instrument ideaswere practical, easy to use and remember as well as easily adaptable to any topics the children were interested in.
We would happily recommend Ruth to other nursery settings!"
Sue Moss
Deputy Head
Pastures Way Nursery School and Children's Centre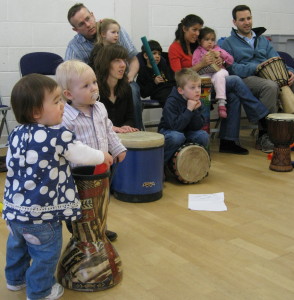 Please contact me to discuss how I could bring more musical adventure and inspiration to your children's nursery
experience in and around Hertfordshire.