Vote for Mish Mash – Best Local Activity for under 5s

Really excited to let you know that Mish Mash Music has been nominated in the What's on For Little Ones Awards.
If you've been inspired by the Mish Mash approach to making music with little ones,  vote for us now in the Best Local Activity for Under 5s Category.It only takes 30 seconds. Just scroll down to Best Local Activity for Under Fives.
 Check out Why Mish Mash  to see what makes the classes different, and a run down of the reasons why parents from the classes choose Mish Mash Music sessions as a part of their little one's lives.
This award is designed to acknowledge the best local groups who contribute to the lives of toddlers and their parents thorugh their innovative activities.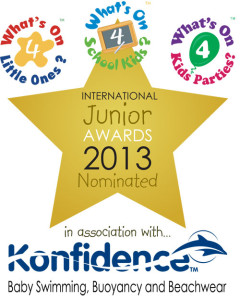 These are two of the lovely nominations for Mish Mash.
 "I really loved taking Tommy to Mish Mash. Whenever I say Mish Mash I sing 'everybody shake it' and he often starts to shake whatever he is holding. The classes are lovely, Ruth is so relaxed and positive about the children doing their own thing.

There is a lovely group of Mums and Dads and carers and some who are on their 4th child and 4th term with Mish Mash, a true sign of how loved it is.

Tommy looks in awe at Ruth playing the guitar and especially the drums. Her songs and the CD get us through many car journeys and immediately calm a less than happy boy stuck in his car seat! … I sing something from Mish Mash every day, almost without realising anymore, and I am sure they will be with us forever."

Rose, mum to Tommy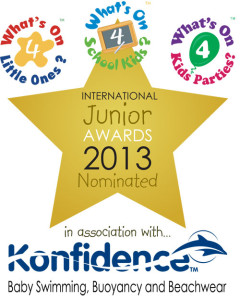 "I am so happy that I found out about Mish Mash Music.The classes are fun, friendly, and with Ruth's infectious enthusiasm for music, each class is a pleasure to attend.
The creative songs, range of instruments and the way the classes are structured means that both my daughter and I always have fun. A nice bonus is that you get a CD of the class songs so we can teach daddy the songs too!!" Loriann, mum to Olivia
To find out more about the classes, and what makes Mish Mash special, do check out All About the Classes on this website.
You can vote for Mish Mash here in the Best Local Activity for Under 5s. Voting closes May 28th.
Thanks so much!
Ruth