Beavers, Rainbows, Cubs and Brownies
Mish Mash Music has run loads of sessions for  Scouting organisations locally, (Ruth is based in St Albans, Hertfordshire) from sessions during group evenings, to sleep overs, entertainers badges, to sessions for camping nights, gymborees or simply letting off steam.
From the youngest Rainbows and Beavers, to Scouts, everyone loves to drum, and Mish Mash drumming sessions involve and include everyone, jamming together and having fun.  If you'd like, sessions can lead to a performance for parents just before pick up time.
Prices start at £110 for a workshop
To find out more about sessions I can offer you, please contact me.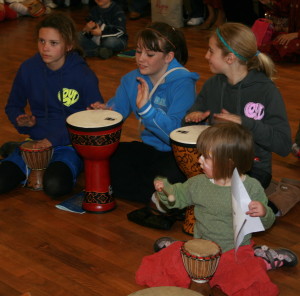 "Ruth is a breath of fresh air. She employs her positive energy,wonderful voice and innate sense of fun to teach and enthral her young audience (together with their parents), and she does all of that whilst drumming! The sessions she has run for us are so well prepared and delivered with such enthusiasm, that before you know it you're drumming along and singing at full volume. All of us at RBRS Cheder (Sunday School) can't wait for her next visit."
Student Rabbi at Radlett and Bushey Reform Synagogue
"Dear Ruth, thank you for bringing the International Day at St Peter's School to life with your African drumming sessions. It was great to see kids of all ages joining in and learning their first African rhythm. It was great you were able to engage and organise the large crowd with ease and enthusiasm!" St Peters School PTA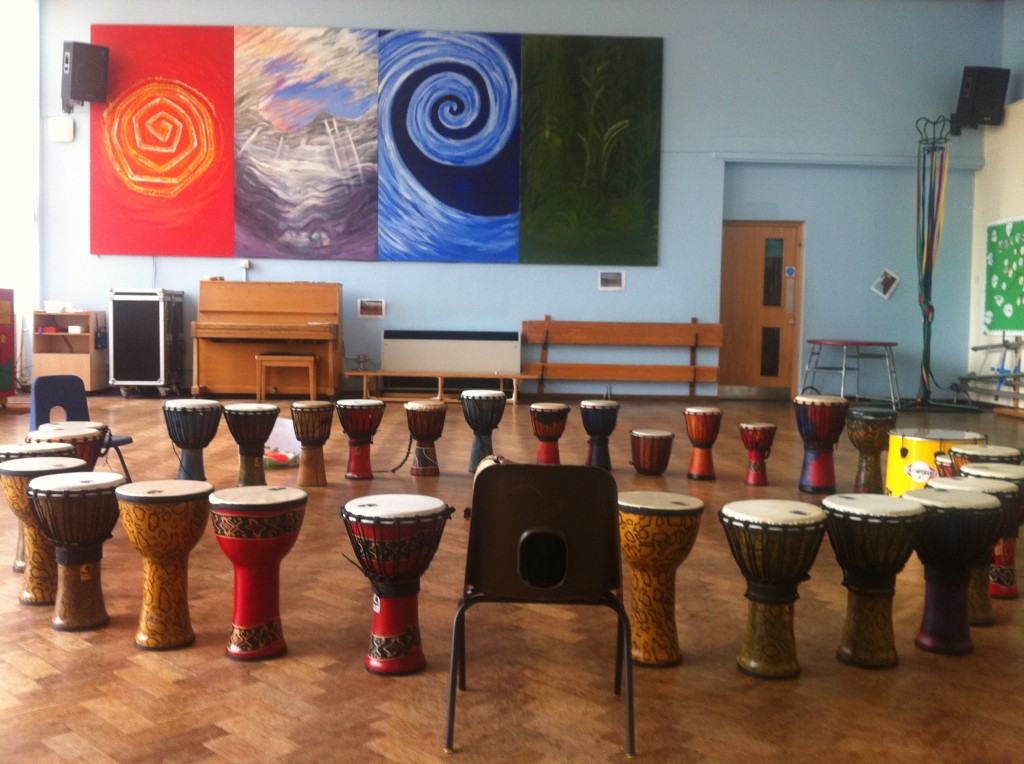 Disa  "Thank you so much for yesterday. The boys had a brilliant time, as
did we!"
Jaqui  "I'd just like to say a really big thank you on behalf of the cubs and leaders for tonight's drumming session, we all had a great time"