Parties and Events
Drumming parties for all ages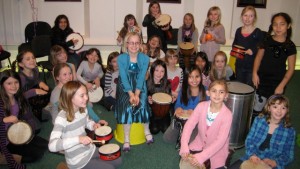 (Make this collapse down)
I arrive at your party with heaps of drums and percussion, and before you know it, we are all making great music together.  Sessions are of course tailored to the group, and your needs:
I do birthday parties for children, or adults, and also family parties (for families with children as young as babies and their parents and grandparents and all their friends)
Younger kids parties can be themed too! Jungle parties, trips to Africa, Animal adventures, magical music and more…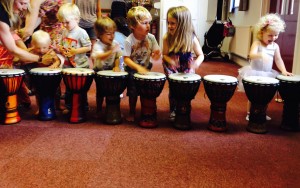 Adults often tell me that they choose drumming parties because they are wanting to encourage their guests to connect with each other in a relaxed way, and to really celebrate being with their friends, sharing a different experience with them.
Parents tell me they are looking to create a party which will be different, hands on. they are wanting to avoid traditional entertainers and discos, and go towards entertainment that the children are making themselves. They tell me they wanted something less frenetic, more creative and more inclusive than traditional party entertainers.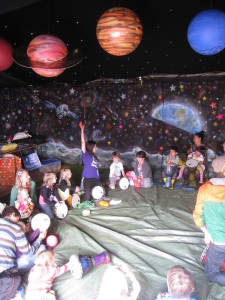 Ruth is a complete inspiration in the way she engages children with music, she has such energy and passion, we were captivated by her rhythm and style.  The children talked
for weeks about the party Ruth and we all shared the thrill of achieving new things together. Thanks Ruth for our party with its own unique beat!"    Niki K
Childrens and family workshops at festivals and events
Make this collapse down.
Mish Mash Music has provided family hands on  sessions at Rhythms of the World for the past 3 years, and also worked at several other local festivals, and the Tribal Earth music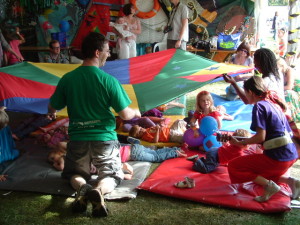 camp providing sessions for under 10s, or preschoolers and their families.
Parents enjoy the sessions as much as their kids: A huge host of percussion and african drums, games, songs and stories, and a chance to groove together. it's all about fun, community and participation.
Ruth is very experienced in  working with younger ones and their families, as she also runs weekly sessions jamming and drumming with under 4s in St Albans, and has built a reputation for sessions with little ones that are creative, relaxed and inspiring.
Do you want to discuss ideas for your event? Contact me with your ideas.

Hi Ruth, Just wanted to say a big thank you for coming down to this years festival, as always you were fantastic and I had some wonderful feedback about your workshops!!! Liz Marfleet Rhythms of the World Family area coordinator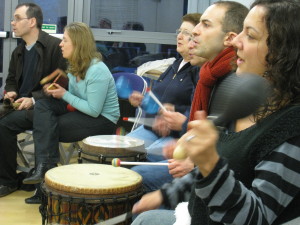 "Dear Ruth
Just a note to say a BIG thank you for
coming along on Friday evening and playing your drums and encouraging everyone to have a go! I certainly enjoyed getting into the beat. I have had very encouraging feedback from those who came along and the m
usic certainly helped make it a big success.
With all good wishes and thanks once again, Val"
Val Langford Regional Legacy Fundraising Manager/Oxfam Group member